A $10,000 HRBT Foundation grant to the Hudson-Athens Lighthouse Preservation Society has helped fund engineering studies needed to determine how best to stabilize the structure and arrest the foundation deterioration that threatens its slow-motion collapse into the Hudson River.
According to the Preservation Society, loss of the Lighthouse "would leave holes in the hearts of thousands." From a distance it is an icon of identity for the Twin Counties; up close it is a living page from the history books for the schoolchildren, residents and tourists who visit the Lighthouse on school trips and summer weekend tours.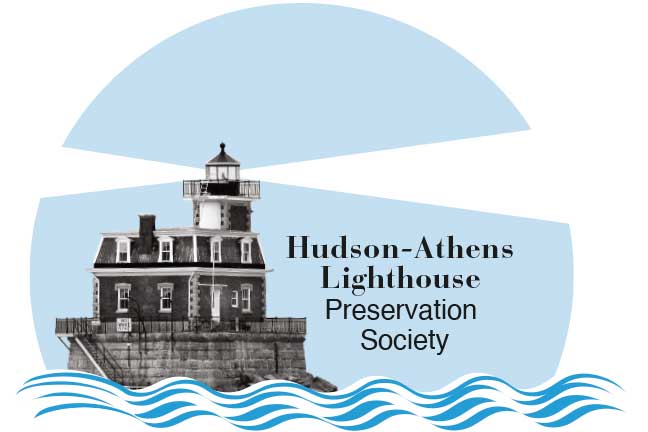 The Lighthouse dock is removed in winter because of ice floes in the river, so actual repair work is a seasonal activity that won't begin in a visible way until 2024. The first phase of work involves replacing the roof and gutters to stop water intrusion into the structure, and installing a modern marine toilet.
The more challenging task is protecting the 200 underwater wooden pilings that support the structure, which have been eroded by time and tides, but especially by the larger, faster, wider and more numerous commercial vessels that displace water against the foundation every time they pass in either direction in the nearby channel. The plan is to install a "steel curtain" around the pilings to protect them, and the Preservation Society is seeking $7.5 million in Federal funding to undertake the work.
The Preservation Society has already obtained a $500,000 grant from New York State Office of Parks, Recreation and Historic Preservation, and has matched that amount half again with contributions from local sources. To boost fundraising efforts, the group is growing its volunteer base with newer, younger members and building collaborations with local institutions, exemplified by the Lighthouse becoming the focus of a History course this fall at Columbia-Greene Community College.
For more information, visit Hudson-Athens Lighthouse Preservation Society  at www.halps.org, email info@halps.org, or call 518-828-5294.